Powered By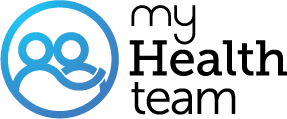 Real members of MyBCTeam have posted questions and answers that support our community guidelines, and should not be taken as medical advice. Looking for the latest medically reviewed content by doctors and experts?
Visit our resource section.
Anyone Have DCIS Stage 0. What Did You Do?

Hi did anyone have DCIS stage 0. What did you do?
I had a lumpectomy. Did not need chemo or radiation. Refused Tamoxafin. That was 6 mos. ago. Due for follow up mammography.
@A MyBCTeam Member did you have DCIS also?
I was diagnosed in Nov with dcis stage 0..
As we all know this decision is a personal one..I myself chose a double mastectomy. My reason was issues of itchy breasts that drs couldn't explain. So when it showed up in my right behind the nipple I had to really think if I wanted the lumpectomy or mastectomy..now itchy breasts isn't common from what I've read..I could be wrong..but some women this was a very early sign. So I prayed on this for some time, and one day woke up and decided double mastectomy. Not gonna lie, I really doubted my decision after being home a few days..I had some issues but made it through and am glad I did it.
Only downside, none of my shirts fit the same so I get to go shopping. I'm sure several have had to do that.
Whatever decision you make...it's what's right for you.
You got this
I was diagnosed with DCIS Stage 0, grade 3 on 10/16/2022. Being an old OR nurse, I just decided to go with a BIL Mastectomy. I have expanders now. Getting them exchanged for implants in March. Losing weight and will get the DIEP procedure at the end of the year, hopefully.
I was diagnosed with Invasive Ductal Cancer and DCIS on Valentine's Day and had a double mastectomy April 6.
For a number of reasons, I have opted for a double mastectomy. My decision to do a bilateral mastectomy was reinforced when my surgeon went over the pathology report with me. The pathology report also found a small, tiny ductal cancer insitu in my Left breast. So had I just addressed the cancer that was evident on the scans with a lumpectomy or single mastectomy, I would have been looking at this cancer diagnosis again as soon as it was showing up on the mammogram. I am lucky that my cancer was detected early and I have been spared radiation and chemo. I just never doubted my decision before or after the surgery. I think you have to do what you feel is right for you and will make you the happiest. God Bless you.
Join today!
Start meeting others who understand